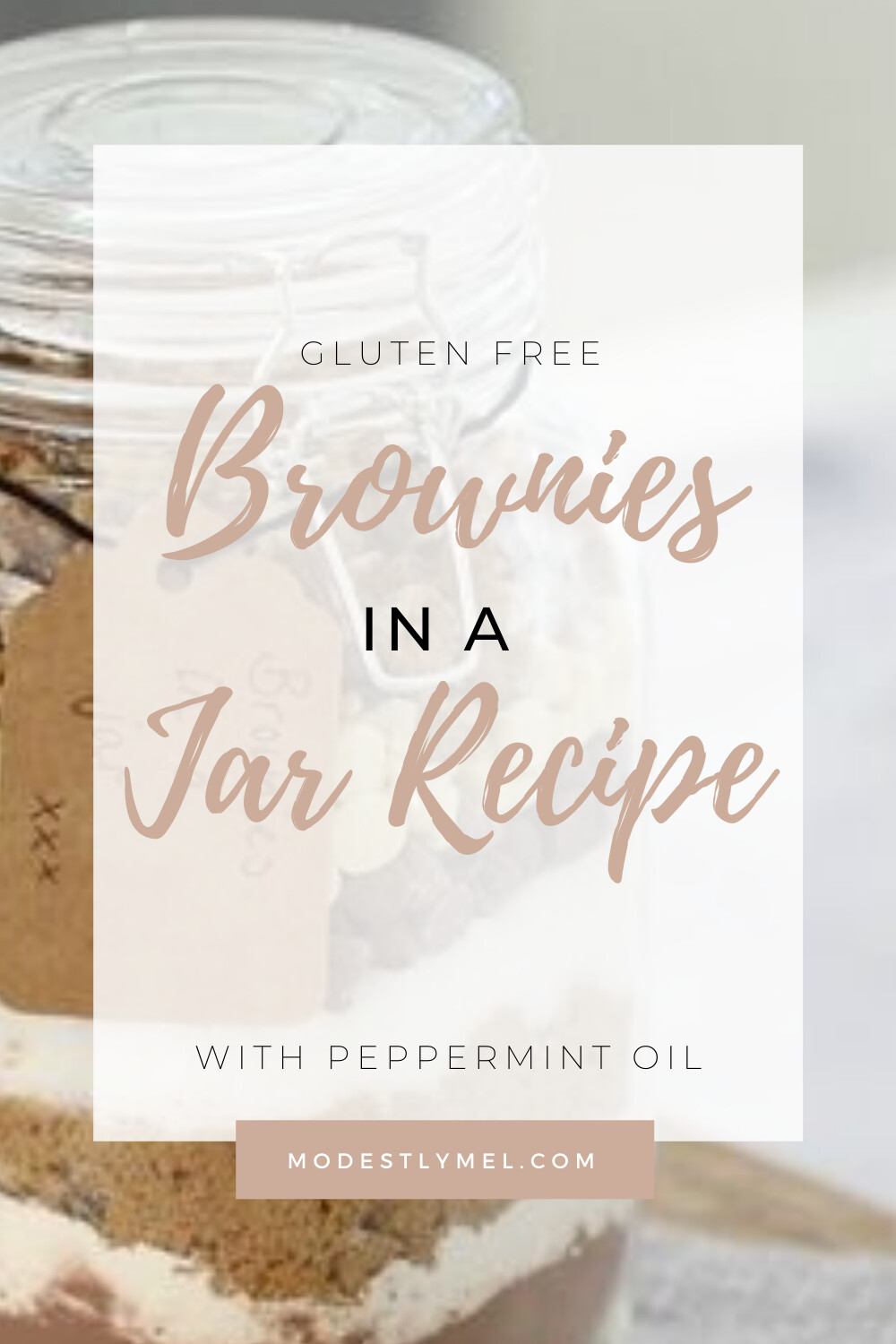 I love making homemade & DIY gifts for friends and family around the Holidays. There is something special about putting your actual time into something that blesses those that are important to you.
And one of my favorite DIY Holiday gift ideas is Brownie Mix in a Jar! Because who doesn't love amazing, chocolatey brownies, AND there are so many ways that people can make it to their own according to their preference.
So first I am going to tell you how to make the gift for people and what items you will need, then I will share with you the cooking instructions to actually make them.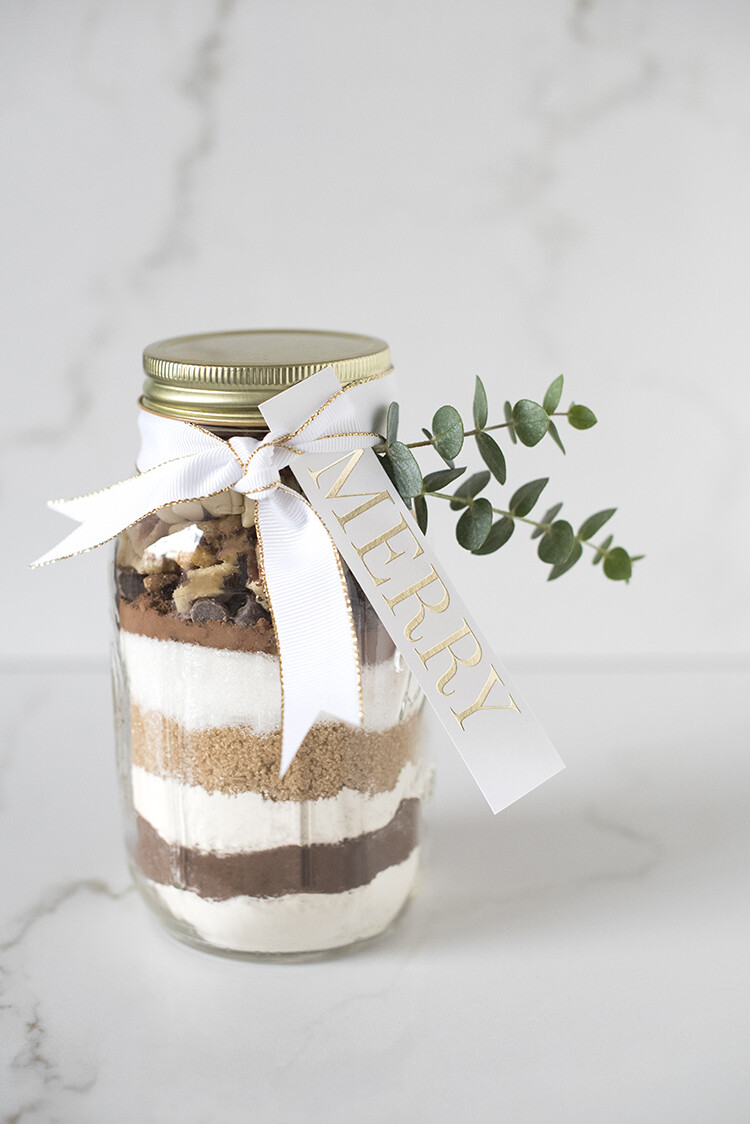 How to make brownie MIX in a jar
When adding the following ingredients, you will want to layer them while pressing each layer down.
1 cup gluten-free flour
1/2 cup brown sugar
1/4 cup cacao powder unsweetened
1 cup chocolate chips
1/2 teaspoon baking powder
1/2 teaspoon salt
Any additional add ins
For a pretty presentation option, layer the ingredients in the following way: 1/2 the flour, the sugar, the remaining flour and the cacao powder. Above that add the baking powder and salt. Finally, add the chocolate chips and top with any of the additional add ins you want.
This is where you can get creative. You could add in Holiday M&M's, walnuts, white chocolate chips, crushed candy cane or my personal favorite, Peppermint Essential Oil.
Peppermint Oil has amazing health benefits including digestive support, but it literally makes these brownies taste like Thin Mints. Yes Please!
Because the Peppermint Essential Oil is a wet ingredient, you will want to put it on the side for them to add in later. I put mine in
these cute little droppers
, and all you would need is 2-4 drops.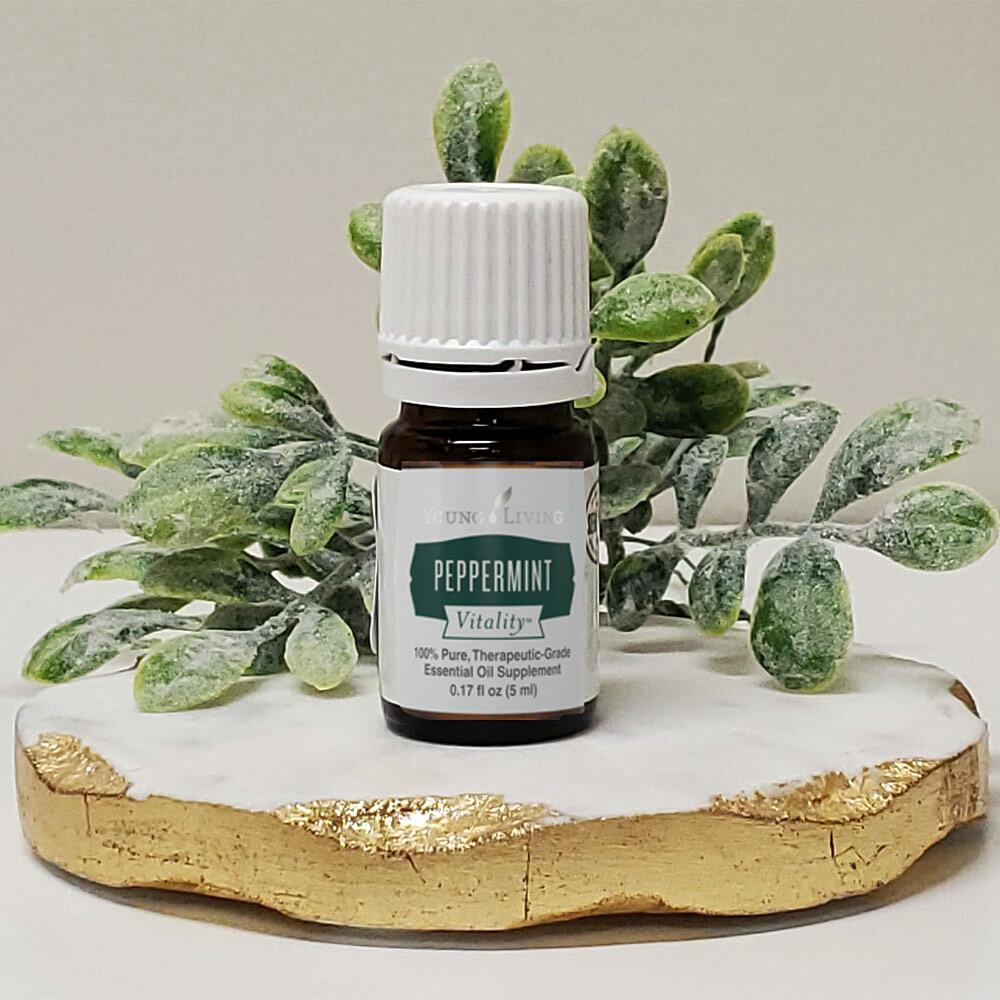 If you want to grab the only Peppermint Essential Oil I would consider safe for consumption,
check it out here
. If the Peppermint isn't used for the brownies, it can always be used to alleviate headaches or to freshen breath :)
And if you would like to know more about essential oils & how you can use it in your life with cooking, natural fragrance, cleaning, wellness, and much more
click here
.
COOKING INSTRUCTIONS for Peppermint brownies in a jar
When cooking this recipe you will need three additional "wet" ingredients.
1 tsp Vanilla Extract

3 eggs

1/3 cup softened butter (can substitute with coconut oil)

1-2 tbsp water
The first step to
making the brownies is to
Preheat your oven to
350ºF.
Next, beat the eggs with the melted butter. Add the
Vanilla Extract,
Peppermint oil & water.
In a separate bowl mix the dry ingredients making sure you break up all the chunks.
Mix the wet and dry ingredients together till thoroughly combined and pour into an oiled 8" square tray.
Bake for 15-20 minutes at 350ºF and then leave to cool slightly before cutting slices. Use a toothpick to check when done.
And ENJOY!
So hopefully you & your loved ones enjoy these Holiday Brownies and I pray you have an amazing Holiday Season!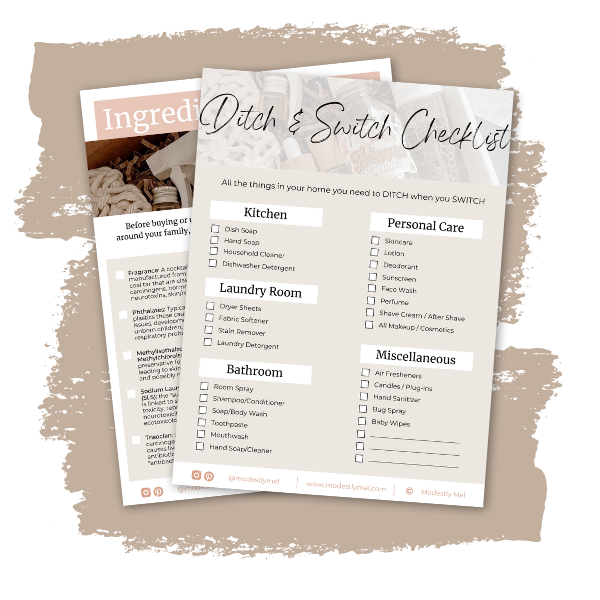 Looking for an easy way to ditch the toxic items in your home and switch to things that are safe for you & your whole family?