Don't we all wish that following Jesus was easy? But on the contrary, our Christian journey is just that - a journey. It has valleys of hardship and mountains of victory, but all along the way, God is using every circumstance to form us into His image and reveal His love.
So if you are going through a hard season, join me below as I take us through another woman's journey with God in the Song of Solomon. So like her, we can come up after all is said and done "leaning on our Beloved."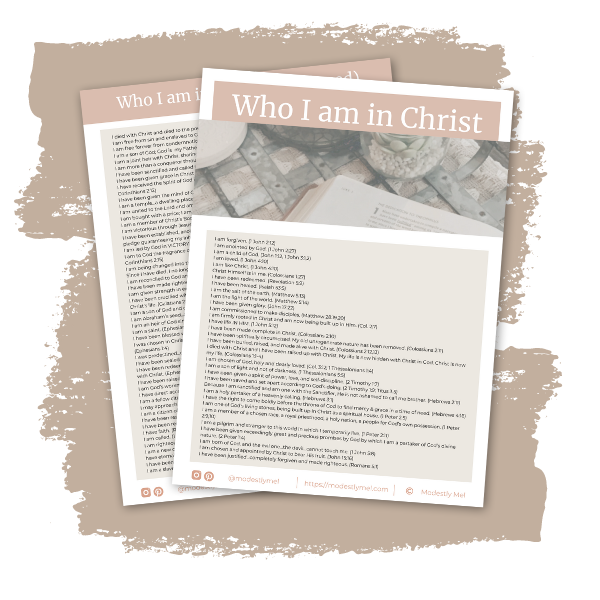 Are you struggling with lies about who you are & need to know the TRUTH that God says?


Grab my free Who I am in Christ Scripture List today!